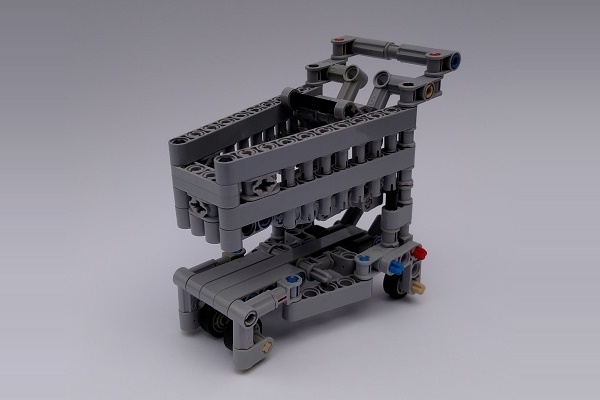 This is a roughly 1:10 scale model of a shopping cart, designed to be accurate to the real thing in both function and appearance. I work with shopping carts at my job and that's where I got the inspiration from.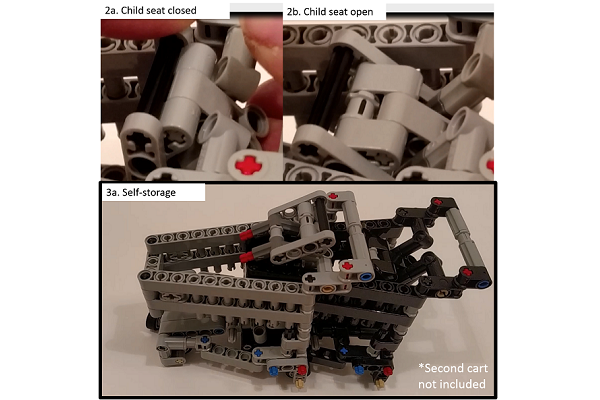 This model has three functions:
Maneuverable castor wheels
folding and unfolding child seat
Self-Storage ("nesting")
Cart functions in video form.