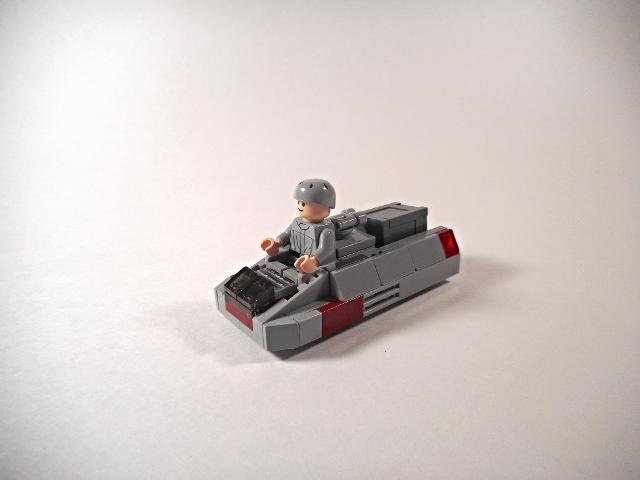 Transport your cargo in style! The small, compact hover transporter efficiently transports cargo around space stations, hangers, or even through civilian areas. With sleek lines and a large cargo bed, The Hover Transporter is perfect for all of your transporting needs.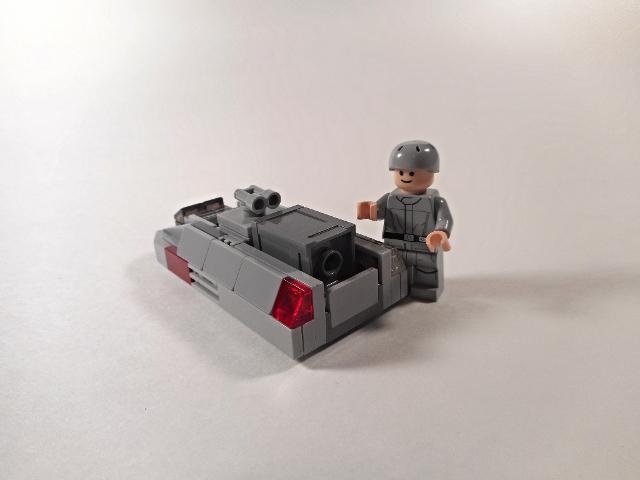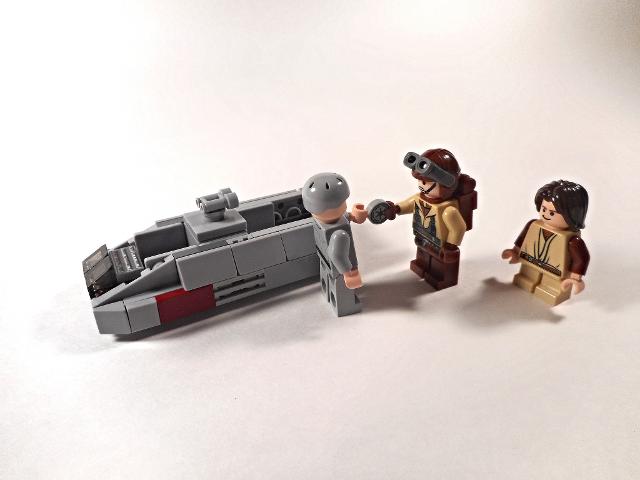 It's also great for transporting other spacers!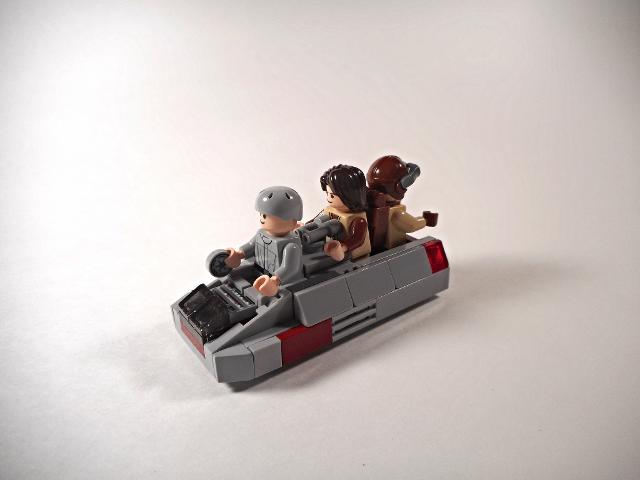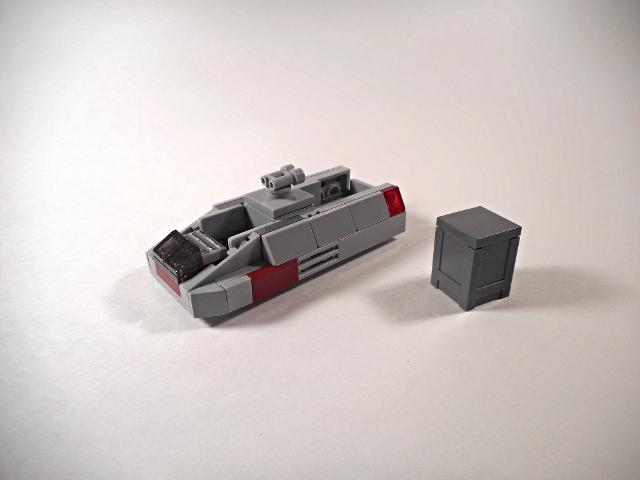 The actual kit includes only what is shows here; no mini-figs included.