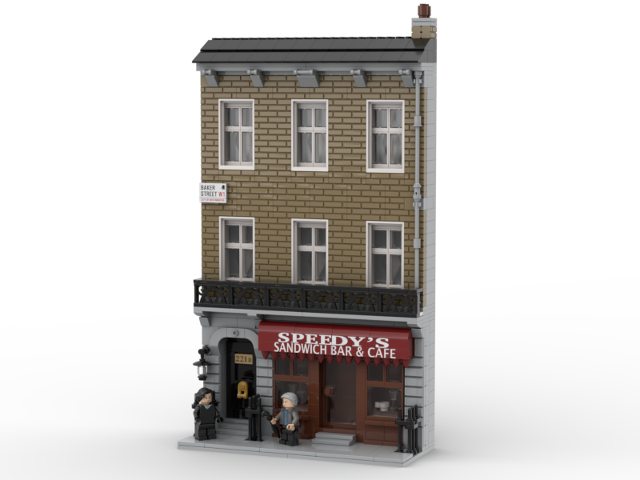 If you have seen the TV Show 'Sherlock', you will probably that this is the house of Sherlock and his assistent and friend, Dr. John Watson!

For this scene, Many other brillant designers made similar MOC's.  But I hope more Sherlock lovers can reproduce this classic scene so I recreate some of those in a new 'flatter' MOC with size to 10x24 so that it is more economic to build. The bricks that are used are carefully designed to minimize the number of bricks.

Width: 19CM
Lenght: 8CM
Hight: 26CM

Total items: 121
Total parts: 881
(Without minifigures)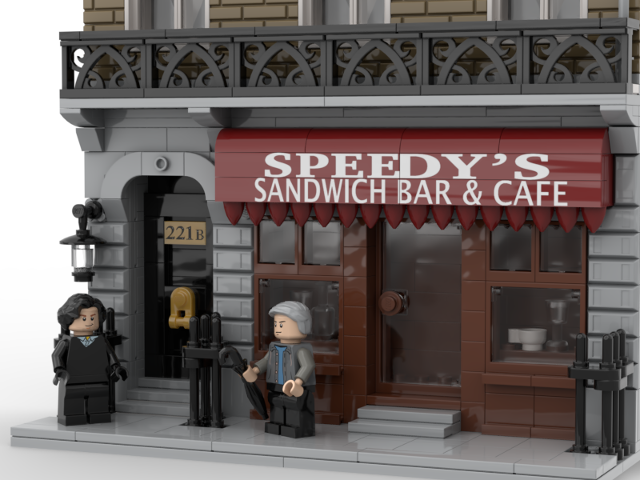 Please note, the minifigures in the pictures are customized image only and not fully available in market.  When building this MOC, I have a few options in the building instructions to make these minifigures. Also, the Speedy's sign, 221B door sign and the Street sign are custom pieces! You can make custom pieces by yourself by printing or you can make stickers.
The normal pieces are:
Speedy's sign: 1x8 tile Dark Red (4x)
Door sign: 1x2 tile Gold (1x)
Streetname sign: 2x3 tile White (1x)
These normal pieces are already included in the inventory!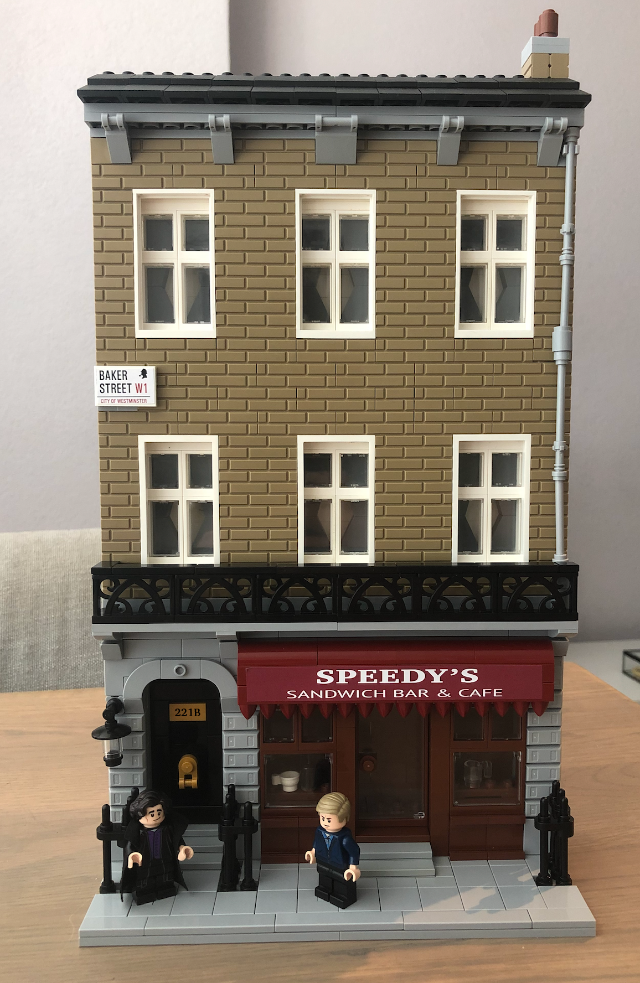 I also built the MOC myself and it looks really cool and it is really an eye-catcher!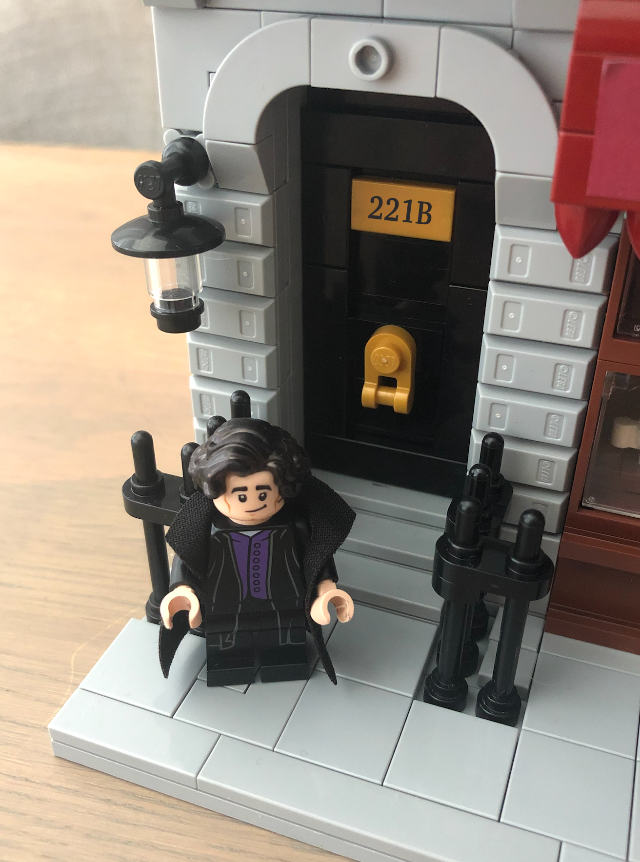 And what would Sherlock be without his coat?!