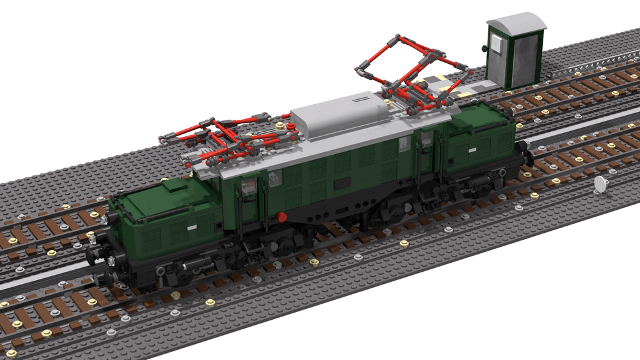 DR E 94 / DB BR 194
The famous "German Crocodile", was a heavy electric-locomotive used for long freight trains. It was used in Germany an in Austria. 200 units have been built from 1940 - 1956.
The model constits about 1500 parts, is 55 studs long, and about 11 studs wide. The main-part is about 16 studs high and with extended patos, about 20 studs.
It could be easily motorized with two PF M-motors (One per nose). The battery pack and the IR-transmitter take place in the cabin.
The Locomotive is equipped with a lot of details, inside the cabin, the drivers area and outside, the boogies or the details on the roof.
The roof could be easily removed. And there are versions in dark-green, grey and blue-tan existing.
More Information on: www.bricks-on-rails.de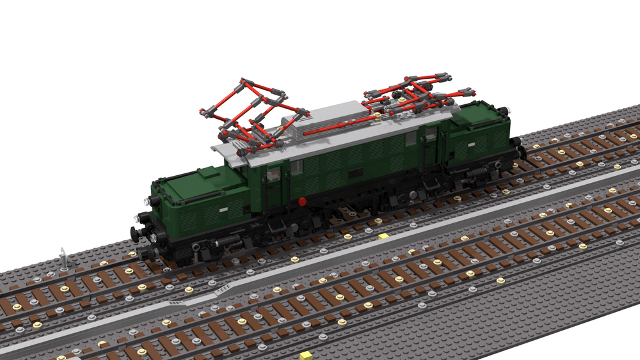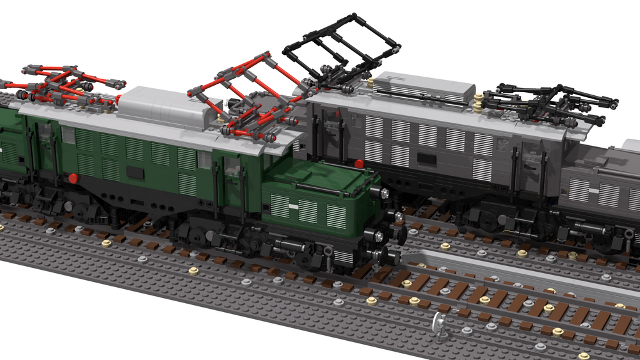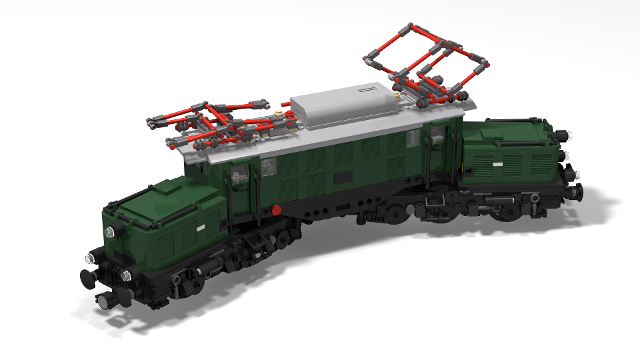 Due to a "pullout"-mechanism, it is possible to ride through curves.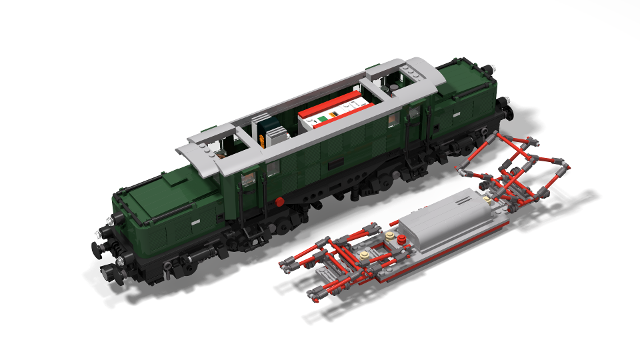 The roof could be removed easily.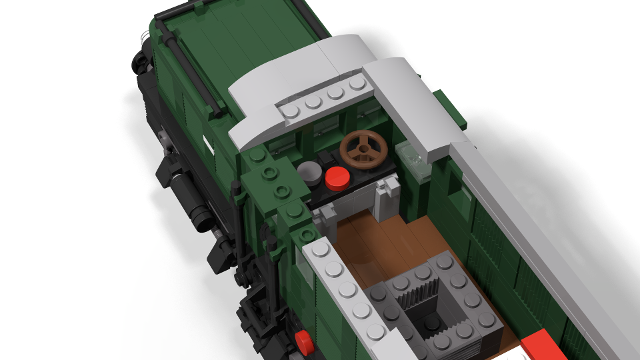 The area, without battery-pack and without IR-transmitter is used to create a small interior.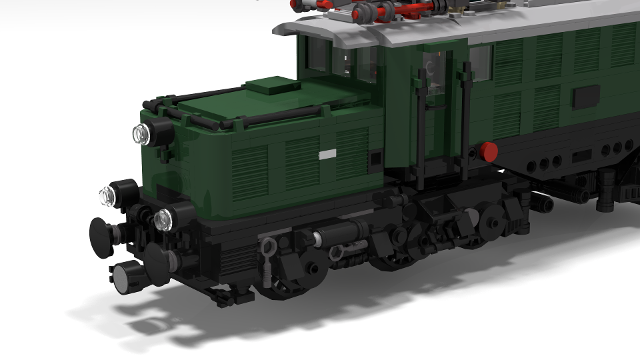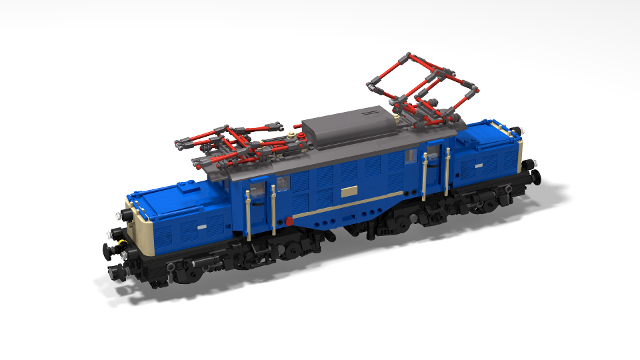 The "blue-tan" design was used by the "Deutsche Bahn".