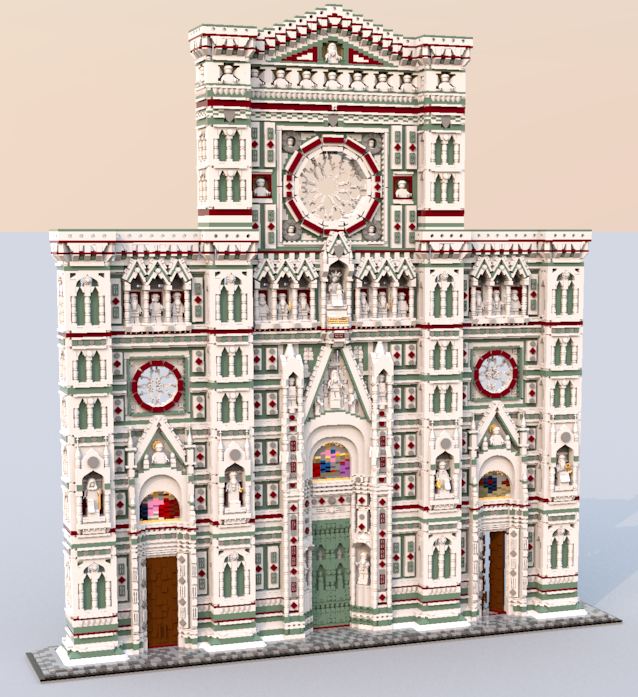 I just love the design of the Florence Cathedral.  I visited Italy this summer and when I came back I wanted to see if I could build a Lego version of it.  My son and I designed this on LDD and it took us six months to get to this version.  Please let me know what you think of our model.  It has over 15,000 pieces.  We are thinking about buying the pieces and making it sometime in the future.  We are both excited to give it a go.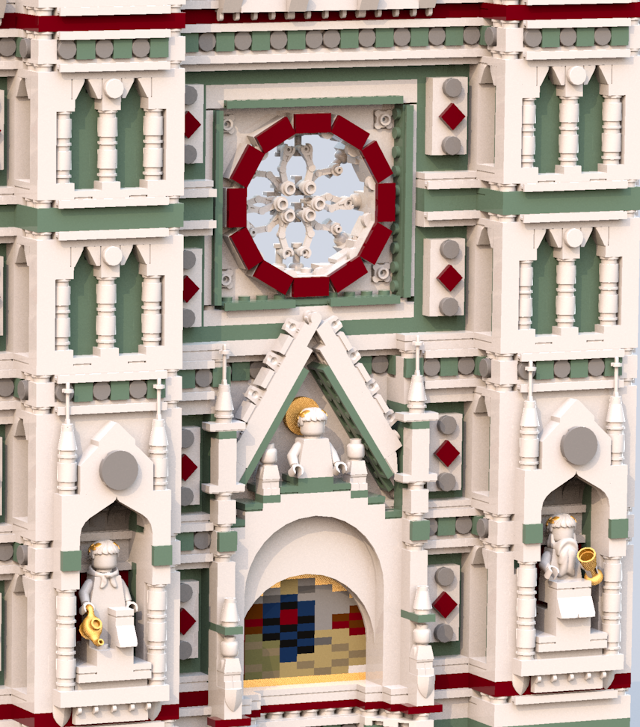 Here is a close up of the mural above the right hand door.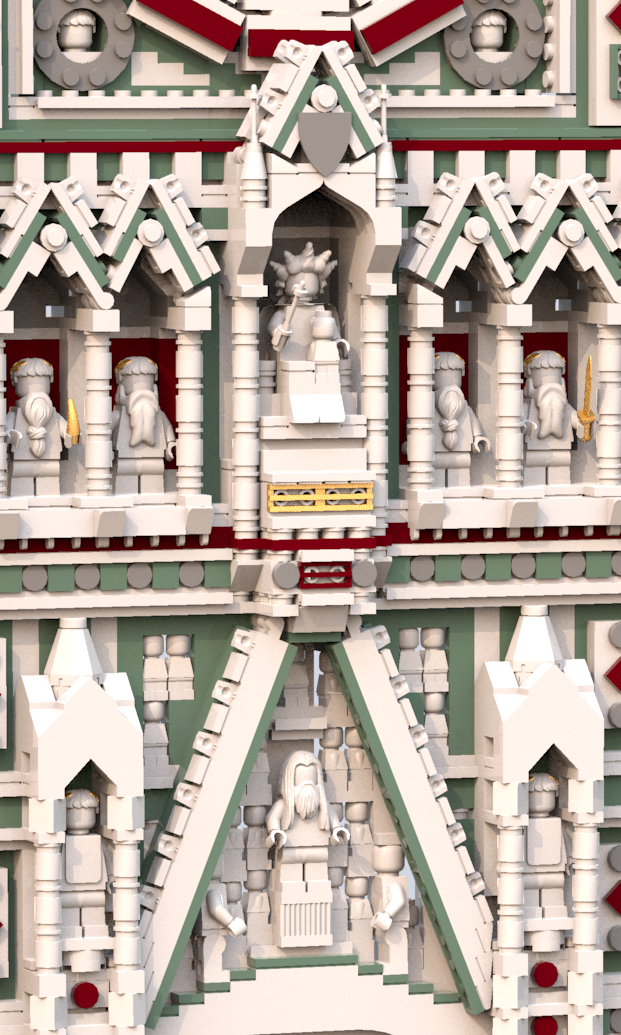 This is a close up of the center section and the statuary.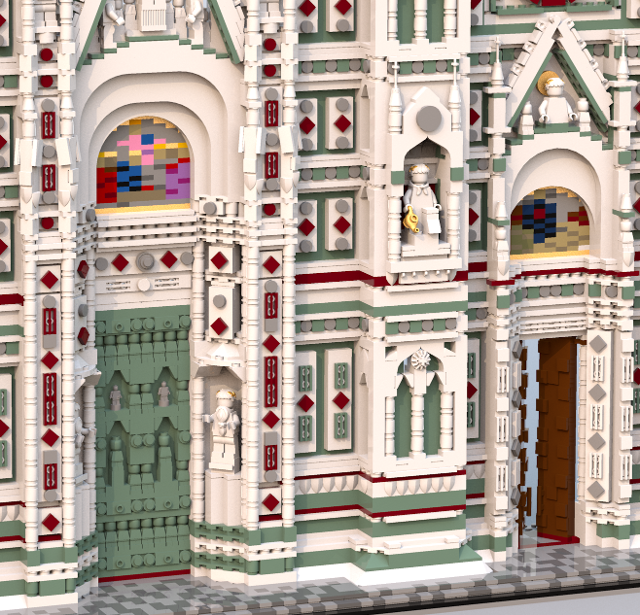 The front doors close up.  All doors can open and close on this model.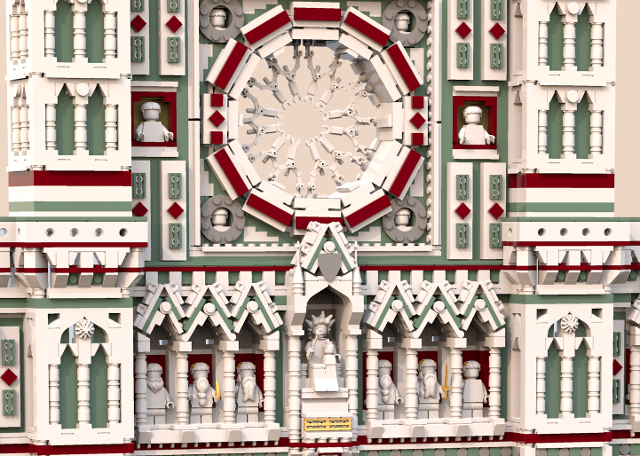 This was by far the most challenging section to design and get right.  I still haven't got the correct colors on all parts but am happy with this interpretation of the cathedral.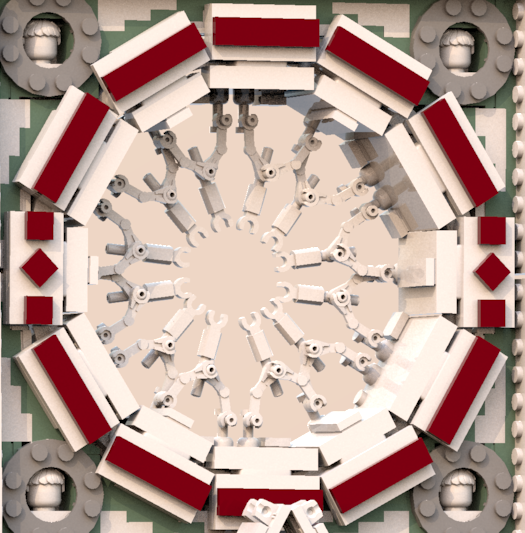 This is one design I have for the window on the top.  I have a few other ideas but haven't had the time to try them out yet.