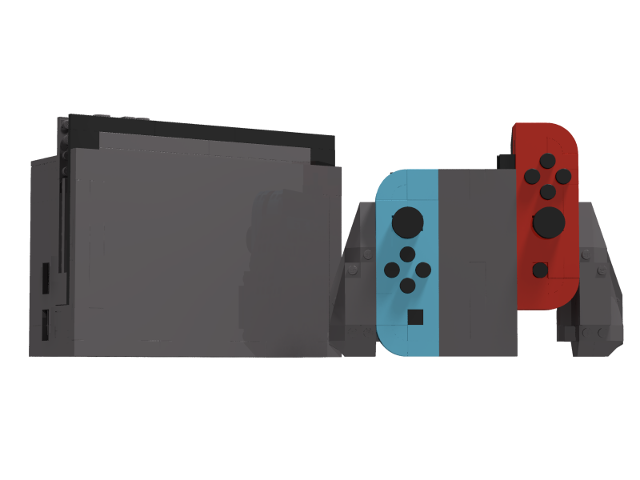 Click this link to help this become a real Lego set on Lego Ideas: https://ideas.lego.com/projects/0de845c5-7c95-476d-911c-f0545bef162d
Introducing the Lego Nintendo Switch! This highly detailed model of the most amazing Nintendo console is the precise replica built with Legos. The many features of this model include: Sliding off the Joy-Con controllers from the Nintendo Switch then sliding them on the Joy-Con Grip, removable game card, retractable kickstand for table-top mode, real working toggle controls, opening back panel on dock, and the size is the same as the real thing! 
I built this model because I am one of the millions of people who love the Nintendo Switch for its many amazing features and games. I spent many hours perfecting this model so I could share it with everyone!
Thank you for checking out my Lego Nintendo Switch and I hope you support it. I would appreciate it if you could mention it to all your friends and family, and also share on social media! I feel that if this becomes a real Lego set on Lego Ideas, it would really make an awesome addition to everyone's Lego collection!