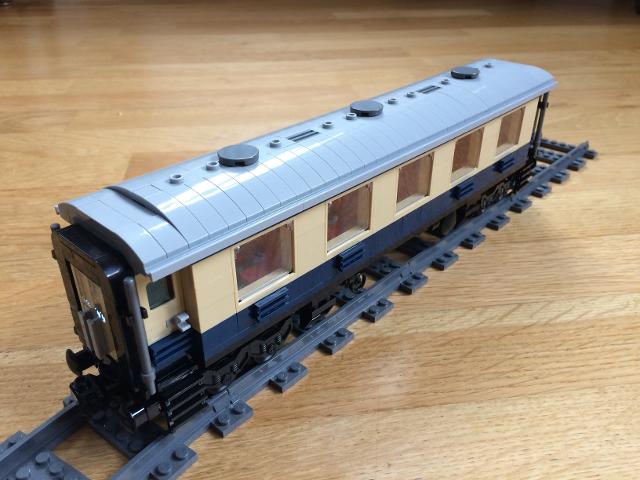 I just wanted to build a waggon with 4 axles and a little vintage look  -not based on a a special real life model. So it was lot of fun to build because I had not to care about too much. The car is 7 studs wide because I always think, the Lego trains are too small but too high. I think it's a better wide - higth ratio. Additional I could place seats with a aisle between. The pivot of the bogies is more located to the inner axles so the car wont protrude too much in curves because of its length.
Finally I'm satisfied with the result. When I was looking for a appropriate title for this post with google picture search I found that this car looks like a Pullmann car or a Rheingold-Wagen of the DRG in the early 30th.
Now I'm trying to get the bricks to build this car - hope it will not break the 100 EUR mark...
If someone is interestet to buy this cars I'm going to figure out how this work with bricklink.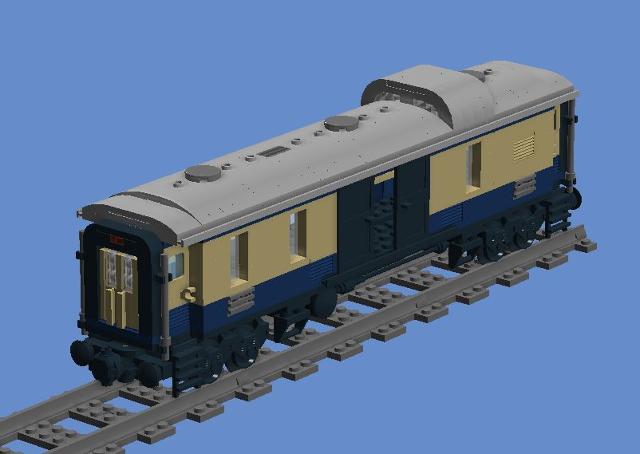 Additional I built a baggage waggon with some roof modification and sliding doors.
Please let me know about your opinion -maybe it could be sold as a model so it should match your liking more than mine.
Also I try to find a suitable locomotive for the cars which is not too hard to build - maybe a Crocodile in dark blue would be nice....  I think a steam locomotive like the Emerald Night would fit very well.
Regards Matt
Update 30-Apr-2017.
In the meantime i've bought the bricks (bricklink and Lego Pick a Brick) for 3 cars (one package car) and built the cars. As expected the baseplates and the roof where more difficult to build because they need to be stabilized by the side walls. But the completed car is stable.
Hope you enjoy
Matt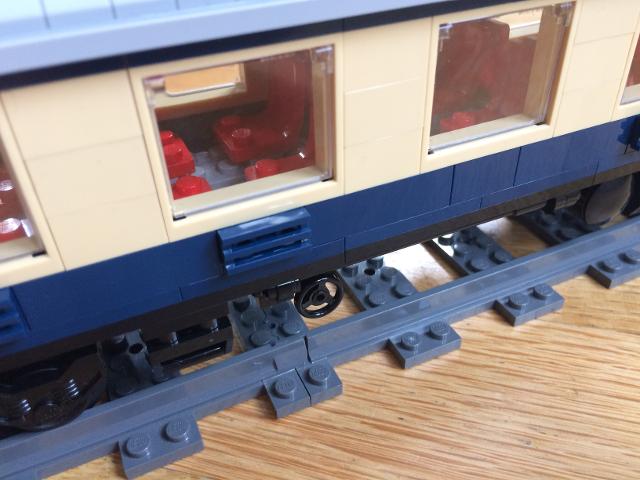 Unfortunatly the sliding doors of the package car does'nt fit as shown in the Lego Digital Designer. Additional I ordered the wrong color of 1x1 bricks and amount of 1x4 bricks. So I did some rework on the sliding doors and some optimisations. Hope the parts will be delivered very soon.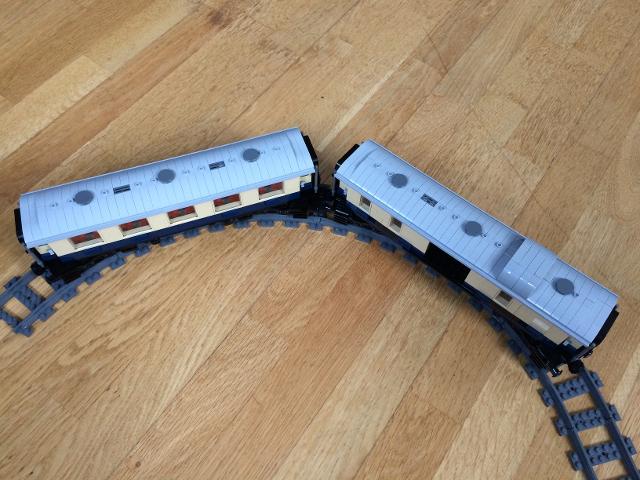 How they are positioned at curves...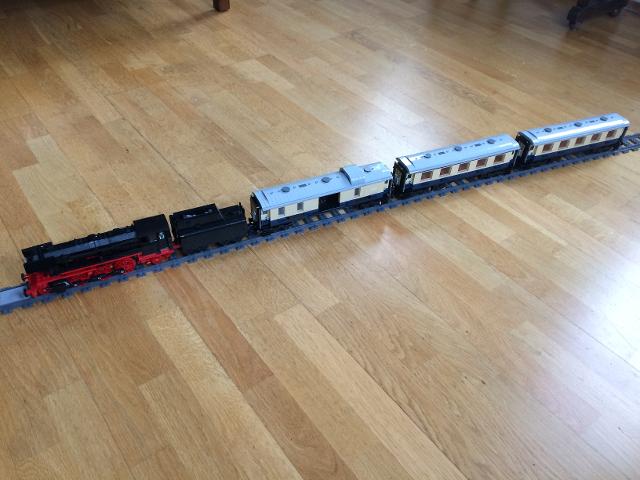 How the cars look behind a steam locomotive (not part of the MOC).