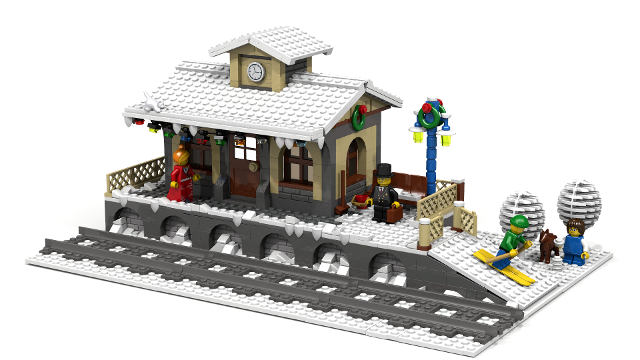 Winter village small train station
Dear Friends,
For those who are interested... Building Instructions and Parts List will be uploaded soon. Thank you for your kind patience.
Update: Error message when trying to upload lxf. PM me your e-mail and I will send the file (as soon as I can, but it may take some time). Up to now (26/11/2017) every request (with e-mail address) was fulfilled. Thank you all who PM me your kind words, really appreciate!
Update2: Simplified and slightly modified version published on LEGO Ideas.
c_h