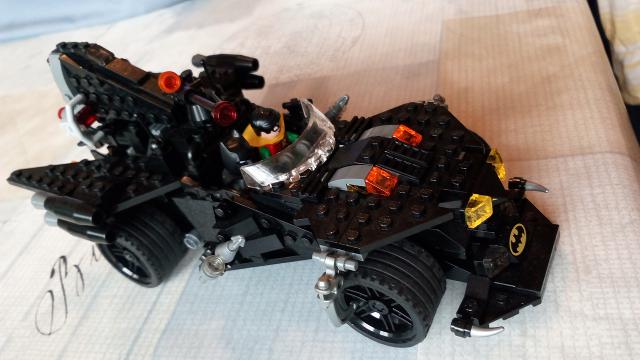 My first moc build with  very old bricks and parts of the new "migthy micros" sets.
a 90's style batmobile but more my own imagination ;).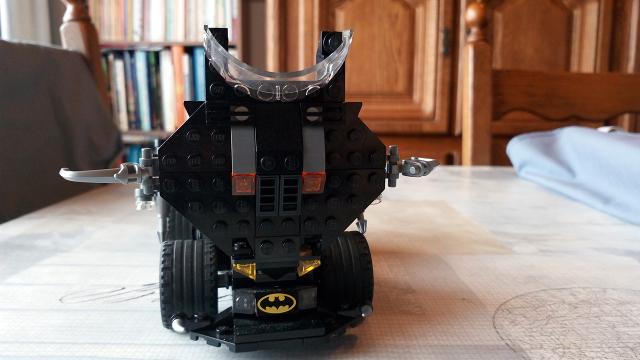 Opening hood with batman logo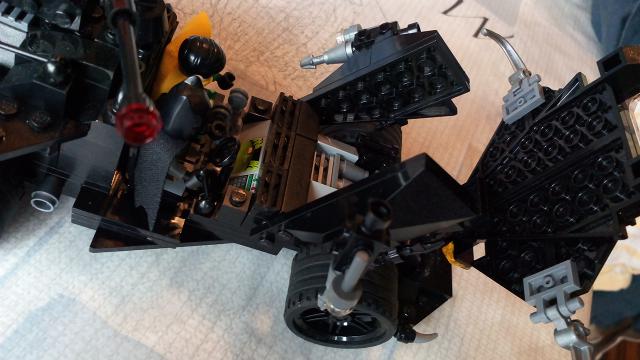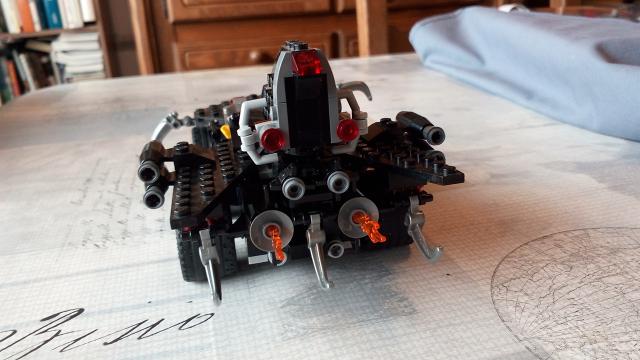 6 thrusters and 2 big rocket engines with flames!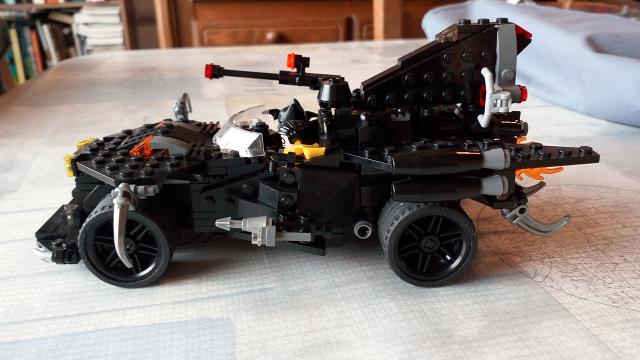 side view note the remote controled sniper and 1 harpoon launcher at the side of the doors!