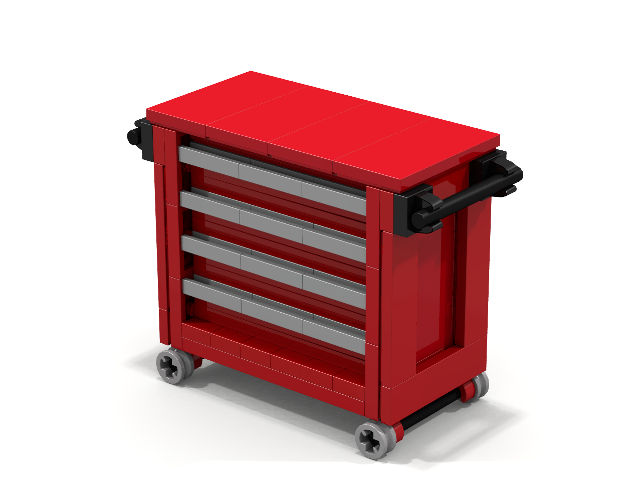 A quintessential  part of any automotive garage; a tool chest!

This drawer set is the perfect compliment for your 1:17 (or thereabouts) scale LEGO cars, providing an added sense of authenticity and immersion to your LEGO garage. 
It features:
Four (inset) drawers with realistic grips.
A handle on each end of the chest.
A flat work surface on top, which can be used to place tools, parts, etc. on.
Realistic, yet simple and sturdy design.
Note: This model was designed as a prop (we wouldn't want to steal the show from the cars now, would we). Due to this, play value was sacrificed for aesthetics; the drawers do not open and the wheels don't turn easily.

Thanks for stopping by!