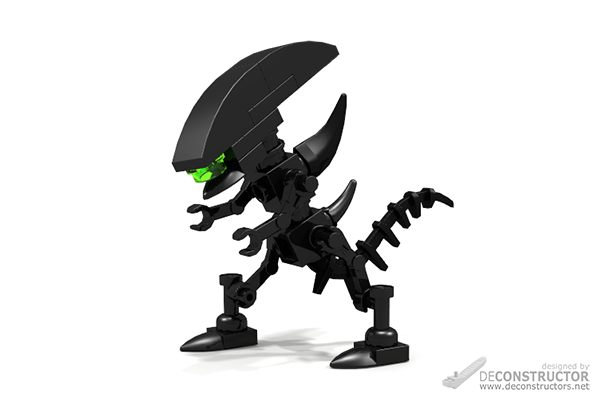 "In space no one can hear you scream"
Presenting a highly aggressive extraterrestrial creature that stalks and kills any life form it spots, especially when it comes to a crew of a spaceship.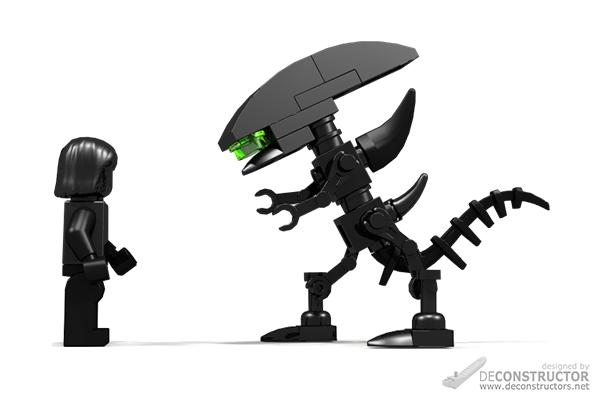 ** This image is for the scaling purposes only. The minifig is not included in the set and it is NOT Sigourney.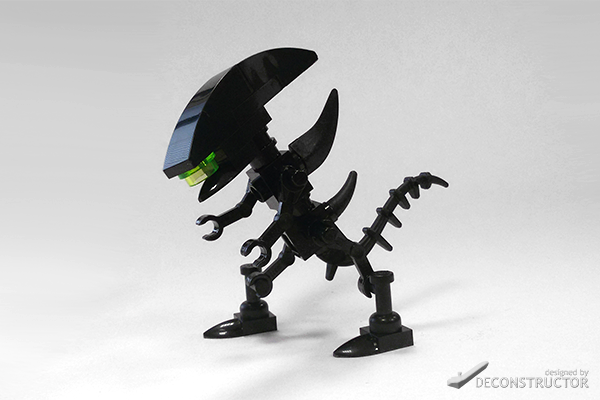 ...and a proof that this little fellow can be really built.
Disclaimer: This product is not licensed, defined, sponsored, endorsed or manufactured by 20th Century Fox.
For any store offering this model for sale: Part Tap 1 x 1 can be replaced by Black Tap 1 x 1 without Hole in End. This does not alter the original look and function of this model.
In case of interest, building instructions are also available on my site.