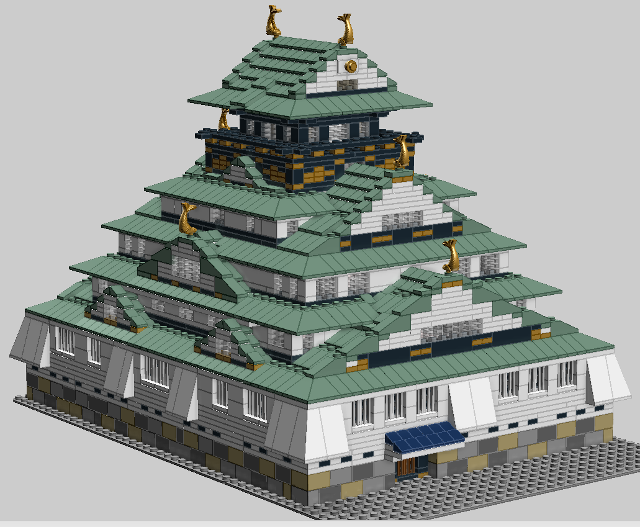 Osaka Castle
One of the pearls of Japanese medieval architecture and beautiful historic landmark build out of a whopping 3000 plus bricks.
The model stands at an incredible 28 centimetres high, and spawns a length of 35 centimetres with a wideness of 26 centimetres
It's impossibole for me to make this model availible on bl myself,
But this model is currently up on Lego ideas to become a lego model with your  support we can make this model availible for everyone.
Please support this model and leave a comment to join the discussion.
and share it with your friends
Don't like the model?, Then support us for those who do.