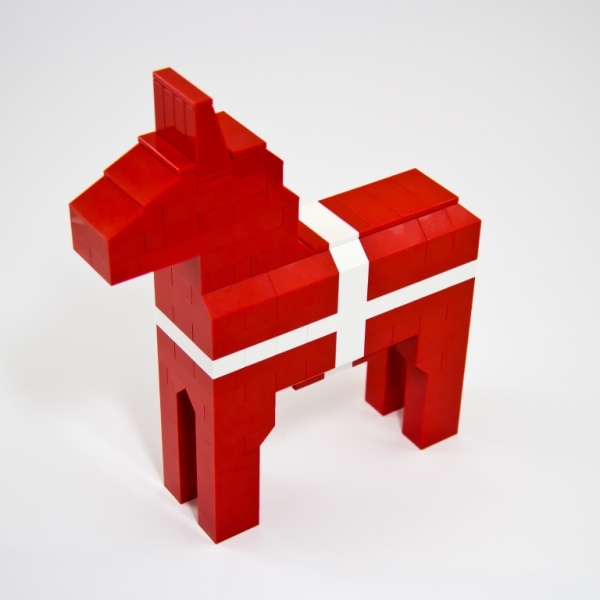 My Mother is second generation Danish, so the culture of Denmark has been a central theme my whole life, and now with my family  We have visited Denmark several times, including trips to Billund (a magical trip for sure), and LEGO has been a part of both my growth and my daughters.  While the Dala Horse was really created in Sweden, the Dane's have adopted it in so many derivations it is hard to imagine.  This goes even farther all around the Nordic region…my oldest daughter has a Dala Moose (from Minnesota, ya know)!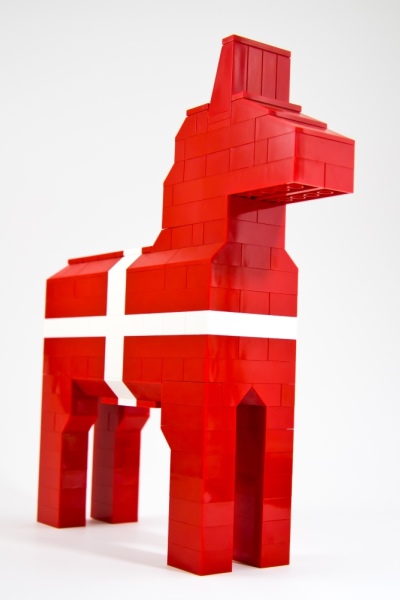 Our home and my Mothers are filled with Dala Horse's of every size and color…the variation and artistry and humor that can be found in this simple shape is absolutely wonderful, and whenever I see one, it instantly reminds me of family and our adventures with all things Danish.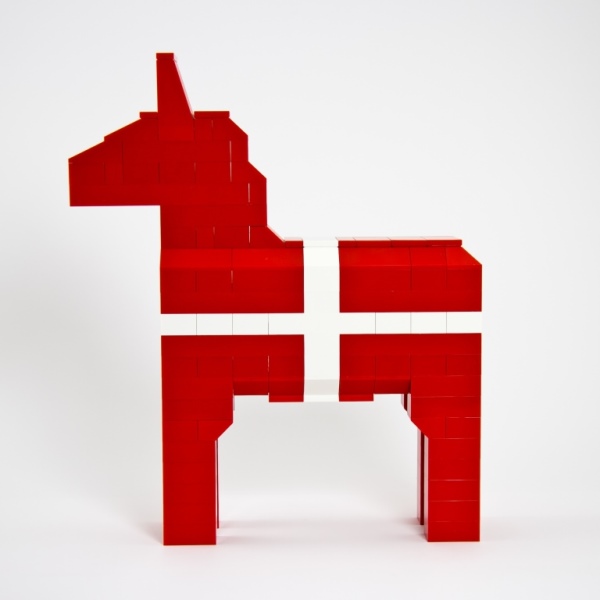 When I returned to LEGO a few years ago, this was one of my first MOCs, and I have been working on it for some time.  The first one went to my Mother of course, as I cannot make anything that she does not have a copy of!  If you have any Dane in you, or just want to capture some of that Danish culture in your collection, then the LEGO Dala Horse is for you!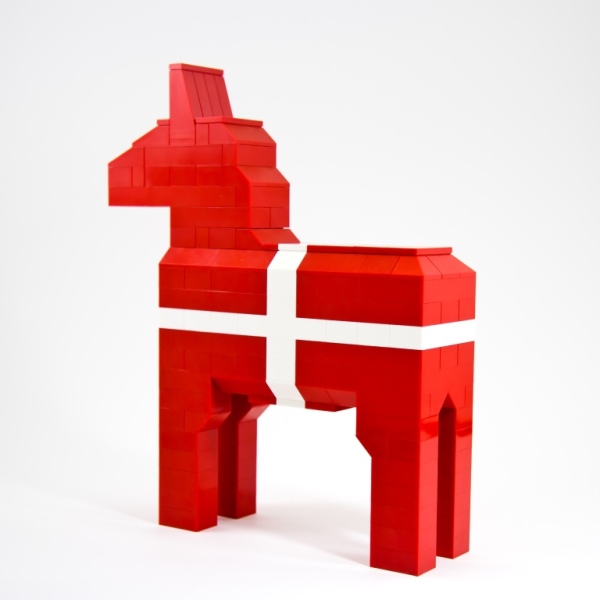 As you imagine, this can be developed in many different styles.  If you have a particular background, and would like to see it made and available in the MOC Shop, let me know below.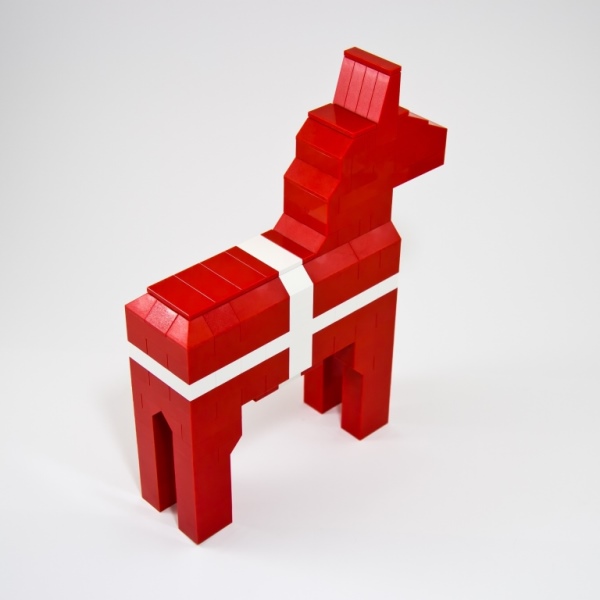 For the AFOLs and stores considering this build, this MOC has 153 bricks and is solid.  Detailed instructions are available, and make this quite easy for people to construct.