By Admin | Dec 17, 2014 at 18:19 EST
We are happy to announce that BrickLink MOC Shop and CUUSOO are teaming up to create a new platform that will publish custom MOCs created by users like you.

CUUSOO Systems has previously operated what is now called LEGO Ideas (with The LEGO Group), supporting aspiring creators from around the world get their products manufactured.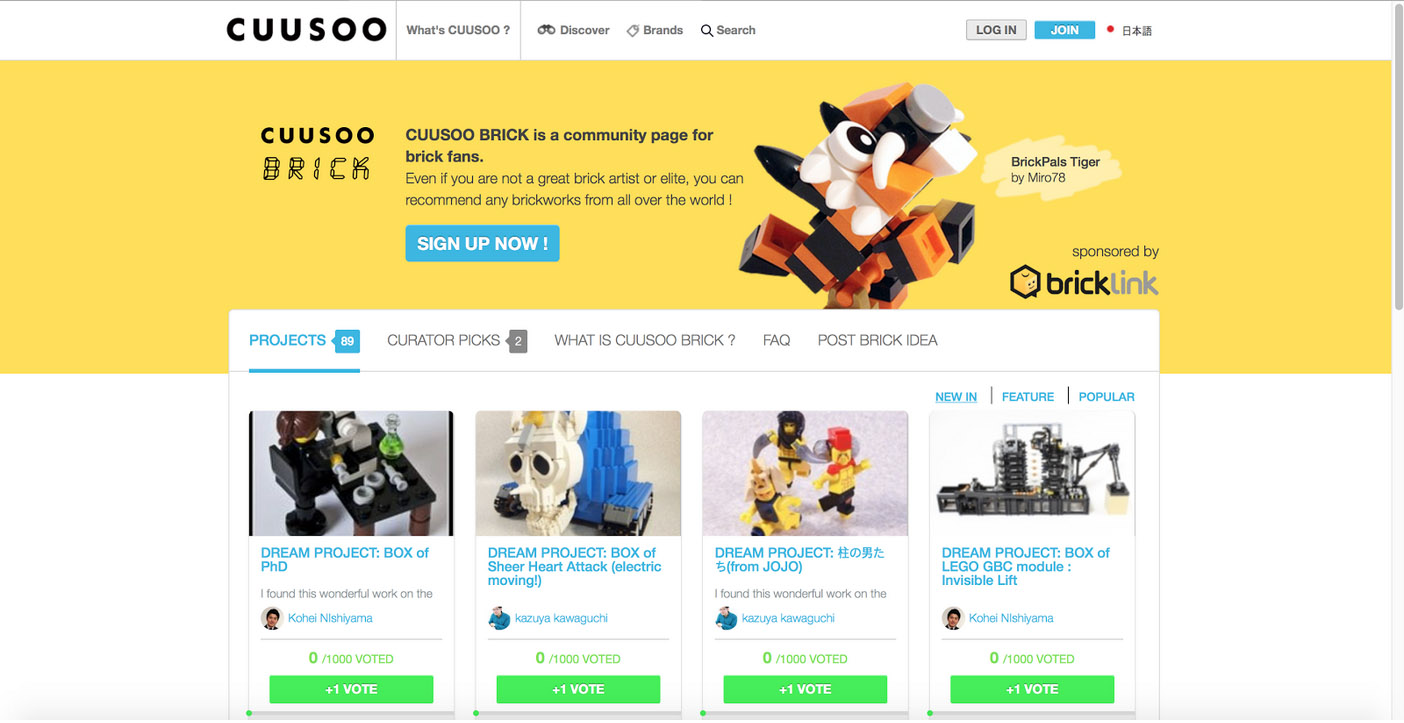 Through this collaboration, the threshold will be lower for MOC production in efforts to increase the number of custom MOCs available for consumers. You will be able to discover new MOCs on CUUSOO collected from all over the Internet and cast a vote for a specific model. Once the number of votes reaches 100, the MOC will be reviewed by BrickLink for commercialization.
Kohei Nishyama, CEO of CUUSOO, stated, "We would like to work on this project to cultivate a new, organic brick community that will last a long time using our legacy and brand." "I am just happy to serve the LEGO community with our services," expressed Jay Kim, CEO of BrickLink. The joint project has attracted builders like Masao Hidaka, the builder of LEGO Piano which currently gained more than 9,000 supporters on LEGO Ideas.
You can visit CUUSOO BRICK at https://cuusoo.com/brands/cuusoo-brick. Please extend our invitation to your family, friends, and other LEGO designers.
- BrickLink Team