BrickLink Blog
By Admin | Dec 9, 2014 at 18:46 EST
Credit Card Payment is finally available on MOC Shop through Stripe! Below is a guide with more information.
Accepting credit card payment for your MOC store
Before you begin, you must have a Stripe account to enable credit card payment for your store. (If you already have one, please skip this step). After signing up, you also need to set up your bank account information at Stripe Account Detail Page .
Secondly, go to your Store Settings Page, and click "Connect with Stripe" button.




Now you are all set! Credit card payment is available in your store. You can turn off the feature by toggling "Off" next to the email address field.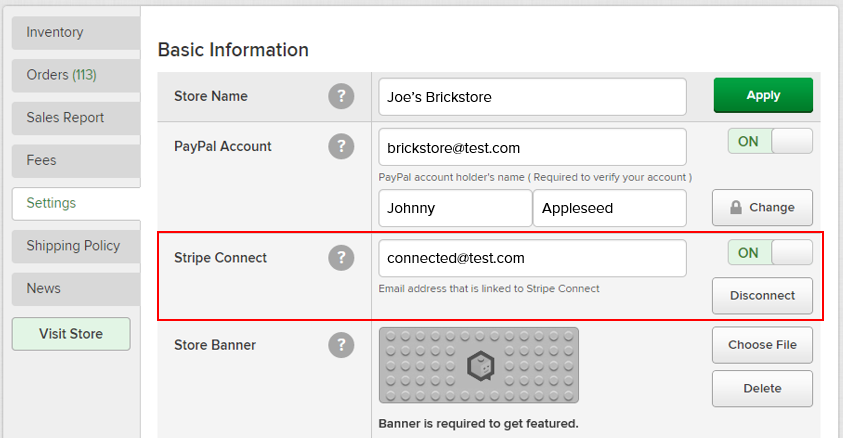 Checking out with credit card
Buyers can choose their payment method at the checkout page (see below).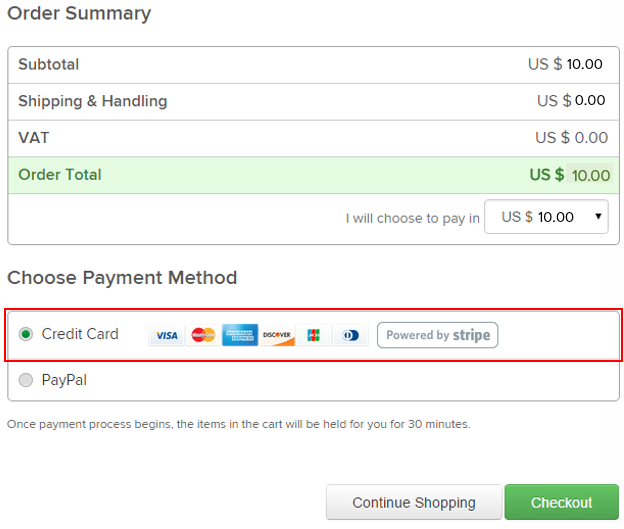 Once the buyer clicks Checkout with the credit card payment option selected, a small pop-up will appear to complete the purchase.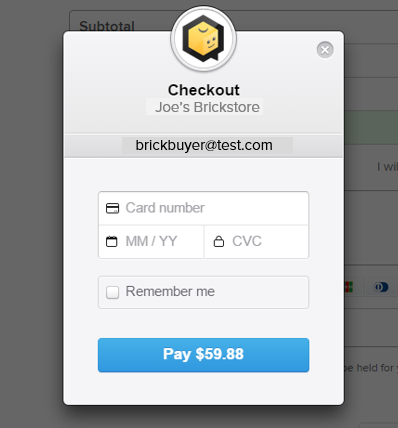 FAQs
What credit cards can a seller accept?

Visa, MasterCard and American Express are available for all the sellers worldwide. If you're a US seller, you can additionally accept JCP, Discover and Diners Club as well.

How can I disconnect my Stripe account from MOC Shop?

You can easily connect/disconnect Stripe account. Just go to Store Settings and click "Disconnect" button in the Stripe Account section.

How much is processing fee for sellers?

There's no fee to enable credit card for your store. Only standard 2.9% + 30c processing fee will be applied to each credit card transaction. The rate is exactly same with PayPal payment.


Can I choose to accept only credit card for my store?

For the time being, you need to have PayPal account by default for your store. Enabling credit card payment is optional but you cannot have only credit card payment enabled.


By Admin | Nov 14, 2014 at 14:34 EST
MSRP of MOC items
We're replacing the current estimated price of MOC items with MSRP - Manufacturer's Suggested Retail Price. The MSRP will be shown to buyers when MOC items are first introduced and not available from any store.
Previously, the estimated price was calculated by mere addition of the price of parts plus design fee, but most sellers are unable to match the estimated price, especially when they have to buy missing parts from BrickLink, Now, MSRP will be calculated based on a more practical cost analysis so that participating sellers can make a more meaningful profit by selling items at the matching price.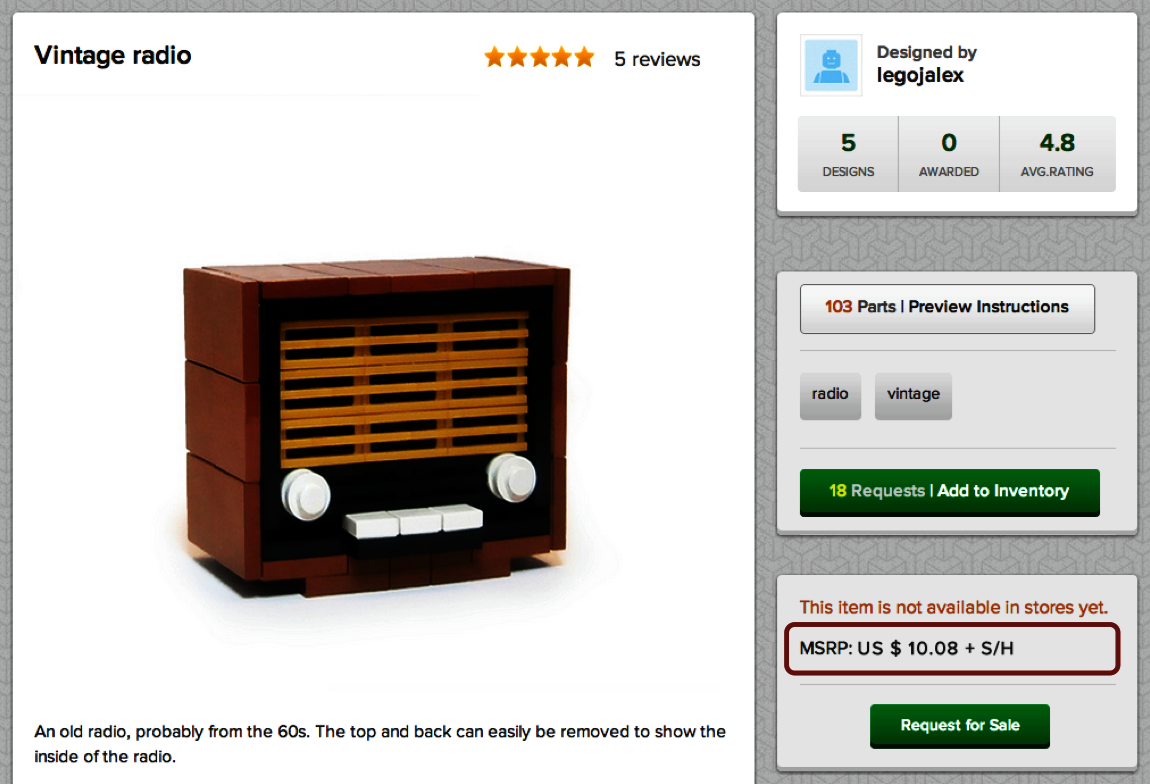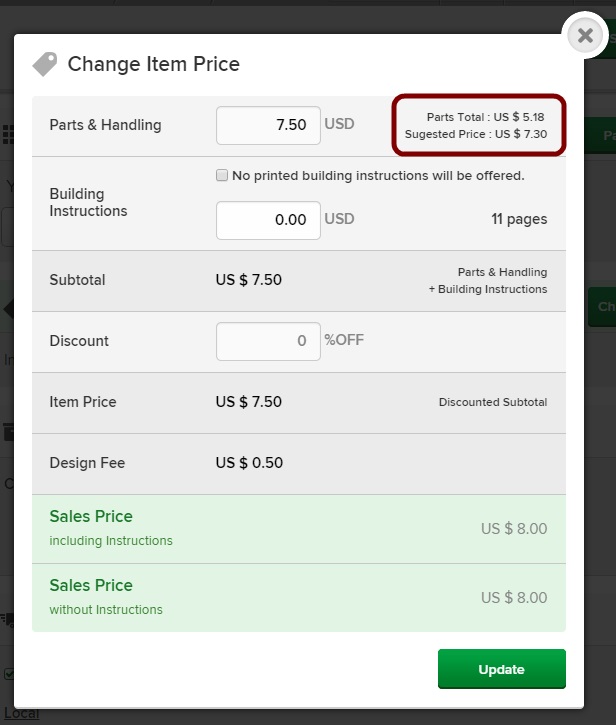 Maximum design fee increased
We have listened to feedback of MOC designers and learned that current maximum design fee is not enough to motivate professional designers. Per their request, we decided to increase the maximum design fee to $10.00 per sale. It's 10 times more than current maximum fee per unit, but it does not necessarily mean that all designers will eventually raise designe fees.
We believe this new policy will encourage more LEGO builders to submit their MOCs, attract more buyers, and help sustain the ecosystem of MOC Shop.