BrickLink Blog
By Admin | Sep 16, 2014 at 01:16 EDT
After some great debating and judging, we are happy to announce the winning designs for the first two online building challenges hosted by BrickLink! In the past month, designers had the chance to submit to both the Holiday themed contest and the Seed Part Challenge.
We had some great MOCs come in and we are already looking forward to the next challenge. Thank you everyone for participating and congratulations to the winners!
Results for BrickLink MOC-Off: Holiday Edition
2 Grand Prize Winners - $250 LEGO Gift Card
1) "He Who Stole Christmas" - IANSPACEK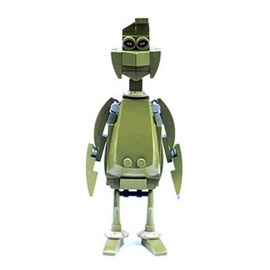 2) "Santa Head Ornament" - Miro78
3 Category Winners - $100
1) Best Figure/Character : "Nutcrackers" - AAABrick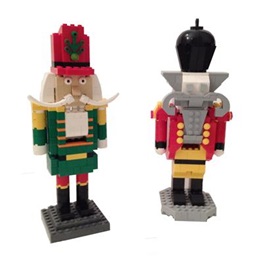 2) Best Vignette : "A Cozy Holiday Viignette" - radnomy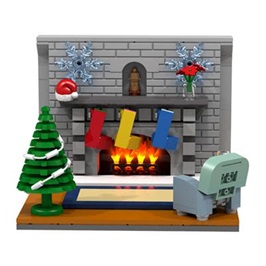 3) Best Decoration/Accessory : "Gifted Bricks" - spesphy
4 Honorable Mentions - $50
1) "Home for the Holidays" - DagsBricks
2) "Ebenezer's House" - Greyson Beights
3) "Santa and his Helper" - kevkipo
4) "Steampunk Sleigh" - Ranger_Elegost

Results for the Seed Part Challenge
1st Place Winner : "Mini Juke Box" - Miro78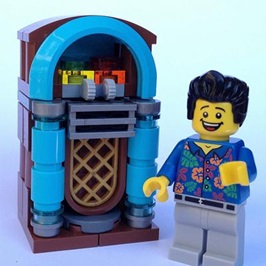 2nd Place Winner : "MOC Bot" - Si_MOCs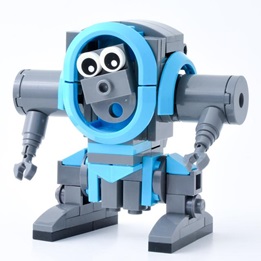 3rd Place Winner : "Fruit Basket" - speshy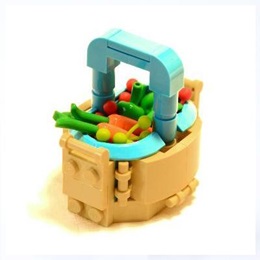 Amazing designs everyone! We hope that these MOCs have inspired you to build for another Building Challenge coming soon.
**Winners, please be on the lookout for a BL message that will let you know how to follow up and claim your prize.
By Admin | Aug 13, 2014 at 18:37 EDT
BrickLink is proud to kick off our very first MOC-Off building challenge! MOC-Off will be a series of challenges in which designers can build in order to win fabulous LEGO prizes and have their designs prepared and sold on the BrickLink MOC Shop. Watch your design go from these challenges into the hands of LEGO fans everywhere!
To participate, design anything that reminds you of the special holiday times during the winter. There will also be winners based on the category of design so make sure to check out the details below.
Good luck and happy building! It's time to get festive a little early this year.
Prizes:
2 Best of Show Winners
$250 LEGO Gift Card

3 Category Winners

$100 LEGO Gift Card
Categories:
Best Holiday Figure/Character
Best Holiday Vignette
Best Holiday Accessory/Decoration
4 Honorable Mentions

How to Participate:

Create a Flickr account if you do not already have one.
Visit and join the BrickLink MOC-Off: Holiday Edition group page.
For each design, upload up to 3 images that best represent it.
Label each picture with your BrickLink ID and the MOC title.
How to Win:

All winning designs will be chosen by the BrickLink Team.
Winners will be announced on BrickLink on Sunday, September 14.
Please allow up to 3 weeks for your prize to be delivered.
Competition Rules:

Only official LEGO parts can be used in your designs.
All MOCs must be new and original designs.
Designs must be 250 pieces or less. Stickers/printing are not permitted.
No limit on total number of entries.
Digital entries (LDD, LDraw) are permitted but they must be made of all commercially available bricks and able to be built in real life.
Be respectful of Intellectual Property and Copyright laws. Any entry that is in violation will be removed.
Contestants will have until 11:59 PM (EST) on September 12, 2014. The window to publish a MOC to the competition will be automatically closed at midnight.
Photo Rules:

All images must be uploaded to the proper Flickr group mentioned above.
Limited photo editing is allowed for basic touchups and background removal. Any entries using photo editing to alter bricks or add custom graphics will be disqualified.
All digital entries must be represented with high quality renderings. Please no screenshots of your MOC.
Competition Terms:
Please make sure you agree to the following terms before participating.


Winners give BrickLink the consent to do the following:

alter the MOC slightly for better part usage (only if necessary)
make the MOC available commercially.

Winners will work together with BrickLink to provide the necessary build info required to create building instructions.
** Note that designers will still retain ownership of their MOC and receive design fees accordingly.